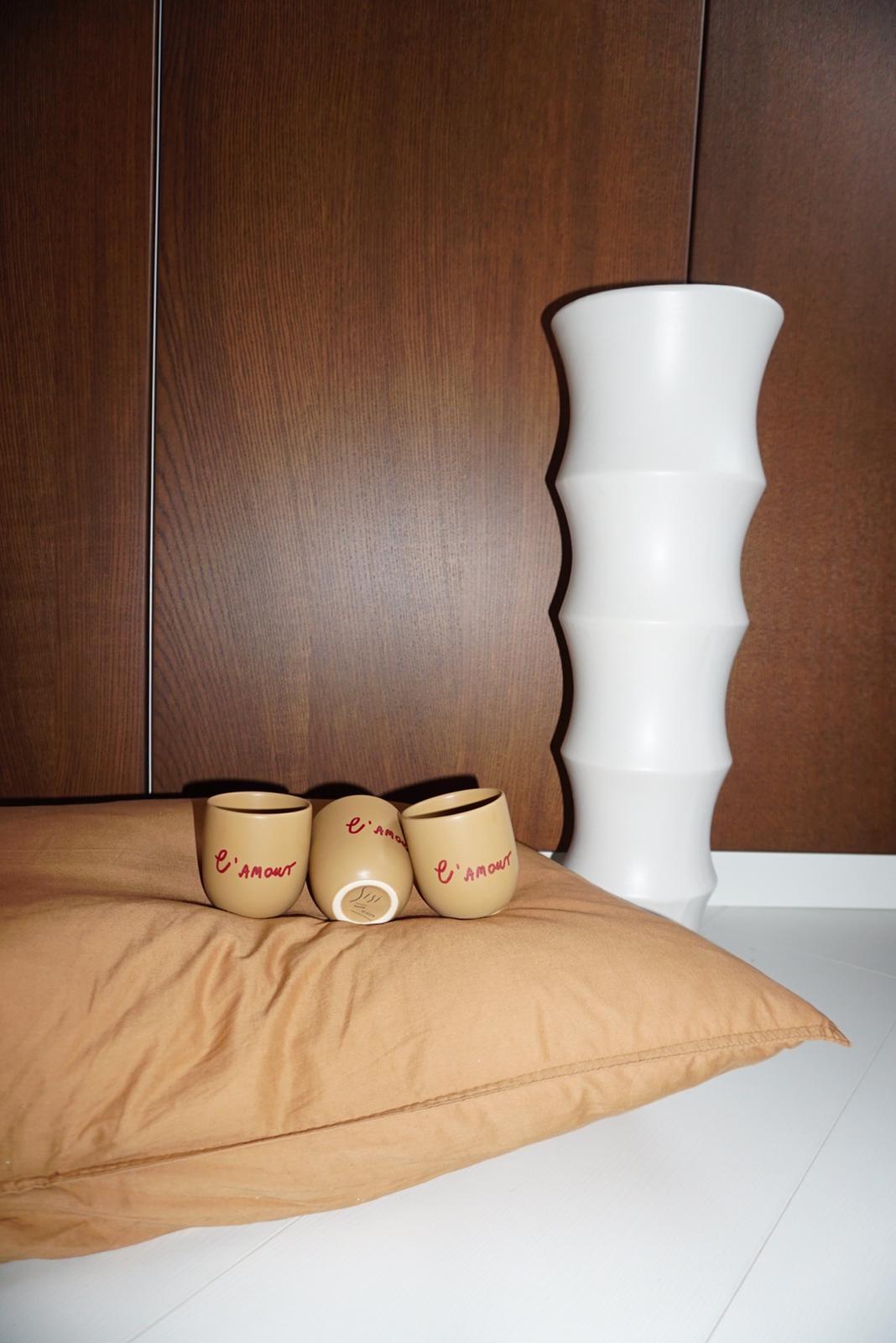 Sisi cup, l'amour
Coffee mug is a lot of things. in addition while drinking your favorite amazing coffee, mug must also have a meaning, but it must also look great on the shelves so mug can merge into our home ambience.
Ceramic 1 dcl espresso cup with life quote inscriptions, l'amour. Round mug is finished with a matte light beige colour, dishwasher safe.
Designed by Sisi, house of style for Sisi collection, produced in Europe.
Dimensions: 7x7x7 cm