Sisi cup, 2 dcl Je t'aime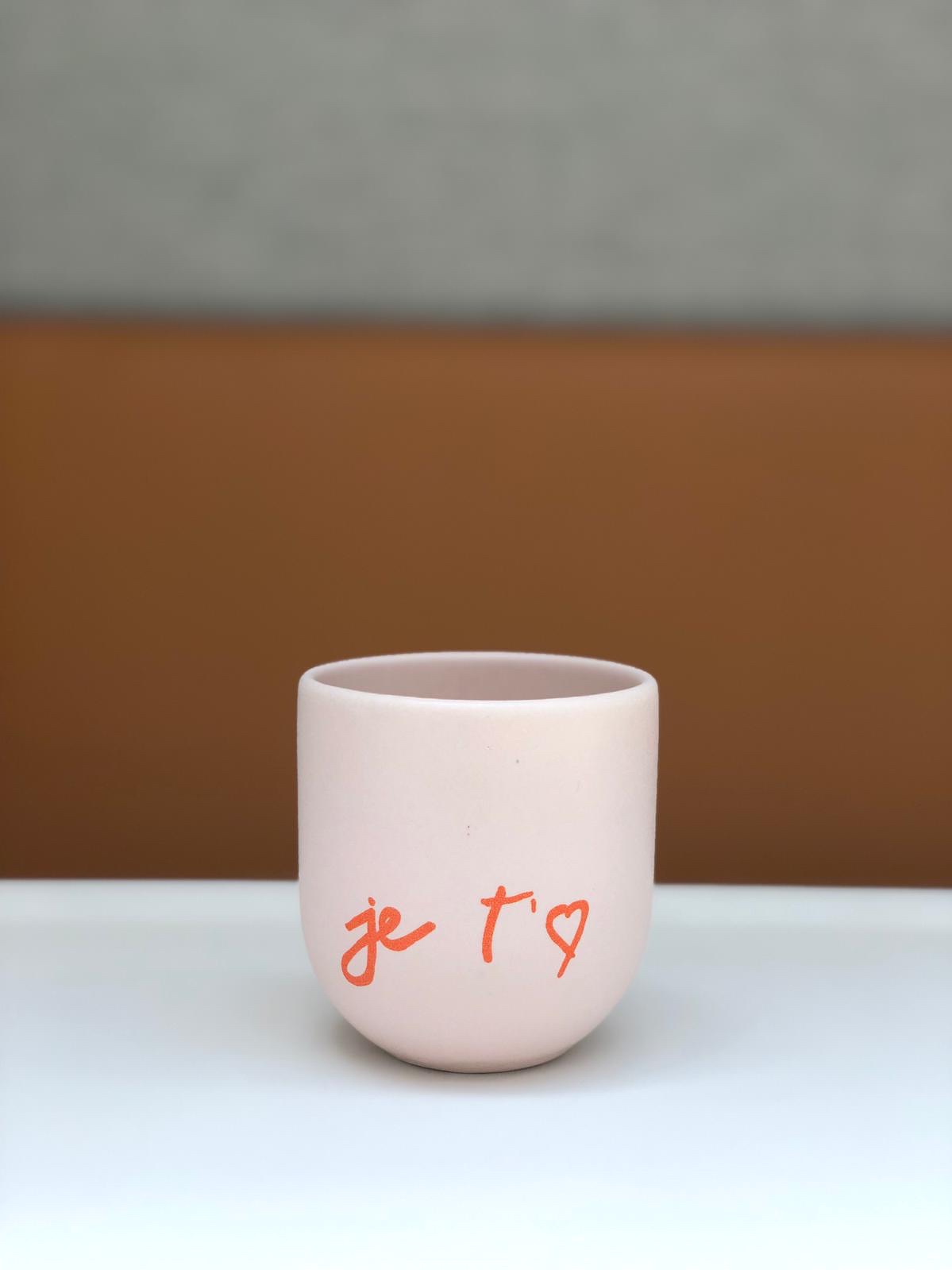 Sisi cup, 2 dcl Je t'aime
What makes a good coffee mug?
Off pink round cup, Je t'aime. What a french morning sip of coffee … coffee is Love.
Ceramic 2 dcl espresso cup with life quote inscriptions, Je t'aime. . Lovely mug is finished with a matte rose glaze, with orange decal, dishwasher safe.
Designed by Sisi, house of style for Sisi collection, produced in Europe.
Dimensions: 8x8x8 cm